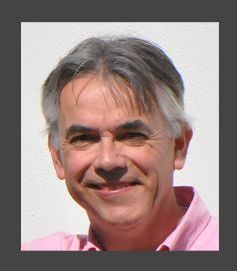 Curriculum vitae (in English)
Pieter Ferdinand ter Steeg Ph.D.
Born: 15-09-1959, Place of birth: Oss, Netherlands
Consultancy resp, network in transformation: Ter SteegMC, IQIQ

Global Change and Societal Risk Evaluation
Sustainable Preservation of Quality
Kervelgaarde 5
2803 RH Gouda, Netherlands
00-31182572309
00-31683615935
Email: Dit e-mailadres wordt beveiligd tegen spambots. JavaScript dient ingeschakeld te zijn om het te bekijken.
Married with Marie-Christine Franken
2 daughters: Laura (1992) en E. (1994)
Motives:
Pieter ter Steeg is quality driven. His strength is objective analytical power and connectivity. His core-expertise was microbiology and the preservation of food. He aimed to find the optimal balance between food safety and other product quality dimensions. He has extended this approach to find integral solutions in a wide range of societal areas, connects people and katalyses global transformation by stimulating wondering, awareness, sustainability and action.
Job experience
TOP-BV (Scientific Coach Food Safety & Quality) 2017-2018

InHolland - Food Research & Sustainability 2015-2016
Ter SteegMC 2006 - present
Corbion (Principal Scientist) 2009 - 2010
Unilever Research Vlaardingen (Senior Microbiologist, Scientific Coach)) 1990 – 2006
University of Groningen: Post-doctoral fellowship 1989
Oral Microbiology (Nijmegen): Ph.D. Research 1984
Training
The Learning Lab- use of social media to catalyse change (Flying Elephants) 2018
Unilever technical managers programme (Business School of Lausanne) 1992 -1993
Drs in Microbiology (Biology, Free University, Amsterdam) 1977-1984
- Candidate in Biology and Chemistry, Minors in Molecular genetics, Mathematic modelling and statistics
Research Scholarship IMS, Morehead City (Univ. Chapel Hill, NC) 1983
Secondary school: St. Vituscollege, Bussum 1971-1977
Societal engagement
Chairman Energy Network in Groene Hart (ENiGH) 2020
Speaker/inspirator "Inspiring Leadership, sustainability" 2009 -
Organiser iQiQ Top Science & Sustainable Society Café 2017-
Energy Coach Gouda 2017 -
Senior Expert PUM Netherlands 2007 -
Treasurer Food Microbiology ( branch of Dutch Society of Microbiology) 1998-2012
Inspiring Leadership 2009-2013
Projectleader Maak Gouda Duurzaam (www.maakgoudaduurzaam.nl) 2012-2013
Radiocolumnist Gouwestad Radio (www.gewoongroengouda.nl) 2014-2018
District-commissioner Lions and Environment 2013-2016
Expert Bioterrorism and Food Safety (CBRN Network of Excellence) 2013-
Arbiter (Nederlands Abitrage Instituut) 2013