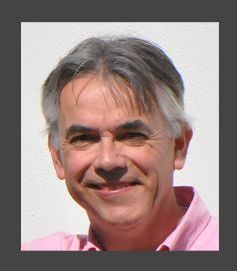 Vision on Food Microbiology
Food Microbiology (Revisited)
Preservation, Risk Perception and Risk Taking
To Derrick Kilsby, my mentor
My professional background is food microbiology and preservation. This essay (for 99% written in February 2003 with some small ad hoc amendments afterwards) started from a strong food perspective but may ultimately encompass society. We have enough food for mankind if we know how to preserve whilst guaranteeing safety. A proper balancing of risks will determine whether we shall ultimately survive.
Food should be safe and stable. Consuming food, however, is balanced risk taking. Necessary risk taking: Simply, not to starve, to reproduce and to grow old. Romantic risk taking: Picking raspberries (parasite hazard) in a tick infested forest. Hedonistic risk taking: eating Japanese puffer, - putting one's life in the hands of an expert cook, - raw oysters, raw milk based cheese or undercooked hamburgers. One may even wish, in future, to create non-addictive thrilling near death sensation, in essence, bungee-jumping from the edge of Martin Cole's food processing cliff. What about the risk taking by governments? What kind of risks were governments willing to take in the first stage of the BSE crisis in Europe? How many vCJD deaths are now acceptable and how does that compare to Salmonella and Campylobacter?
The dioxin contamination of chicken in Belgium had a health benefit. The accompanying temporary reduction in chicken consumption led to a reduced mortality due to Salmonella and Campylobacter. The media hype due to the lethal outbreak of EHEC in Germany in 2011 will certainly have negative long term health effects because of the steep drop in consumption of fresh fruit and vegetables. How to find the best balance in risk taking? Fish contains healthy omega fatty acids, but also mercury. Fresh produce contains vitamins and antioxidants, but may indeed carry pathogens, parasites. Microorganisms are not only scary but can be modified to deliver vitamins in the GI-tract. How to make objective decisions based to address the world needs?
Ter SteegMC
Ter SteegMC
Societal Risk Analysis, Independent Quantitative Integral Quality (iQiQ) Development and Sustainability Consultancy & Unspiring Leadership Training

Homo universalis, breakthrough and 360O thinker and connector, scientist (microbiology, food preservation & safety), painter, writer, teacher & coach
1990 - 2006 Multinational experience at Unilever: From R&D-manager - global science leader food microbiology, R&D groups Vlaardingen NL, Colworth UK and whistleblower
1999 - Painting & workshops
2006 - 2008 Support Food Safety group of Arnold Dijkstra, Van Hall Larenstein (Wageningen): Guidance thesis projects, subsidy acquisition, network building (SME's, Food technology institutes)
2007 - PUM Senior Experts Netherlands 12 international assignments: Consultancy and food technology, quality and innovation trainings + leadership coaching in Africa, Asia and Latin-America.
2008 - 2010 Advisor, Principal Scientist at Purac Antimicrobial Preservation strategy
2005 - 2012 Preservation (European Chair of Food Safety, Wageningen University): Development distant learning Internetmodule + lecturing in post-graduate course Food Safety Management
2009 - Development of training in "Inspiring Leadership"
2002 - 2016 Lions & Sustainability
2010 - Sustainability: Nudge, Maak Gouda Duurzaam, EniGH, ENG (Energy Netwer Gouda)
2015 - 2016 InHolland, Life Sciences, & Chemistry: Development of Food Research & Sustainability

2016-2017 Top-bv (wageningen) Scientific Coach